Project Management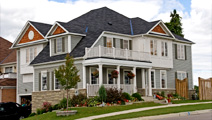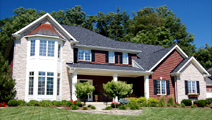 Project Management: 

We provides the planing, monitoring & control of all aspects of the project and the motivation of all those involved in it to achieve the project objectives on time & to the specified cost, quality and performance. We provide our clients with the best quality work as per their need.


1. Building Design And Architecture:

Our company employs highly skilled engineering professionals and invests in superior technology resources to give our clients, superior quality services. Our team has extensive domain experience to deliver comprehensive, structural design services conforming to best of industry standards and confirming to IS Code: 

We have expertise in all types of structures: 


High-rise and Low--rise Residential Buildings.
Big Industrial Units
High-rise Commercial Complexes and Malls.
Steel Structures / Pre Fabricated Buildings.
Specialty Structures

Our structural design services include the following:


Foundation details.
Detail Structural Layouts with Structural Element Numbering.
Roof Truss and Joist Details.
Reinforced Cement Concrete Joint and Slab Details
Bar Bending Schedule as per Relevant Standards
Steel Connection Details
Reinforced Cement Concrete Chimney with Necessary Reinforcement Detailing.
Longitudinal section of individual element with bolt, clit, plate location and details.
Staircase Detailing.


2. Interior Design:  

We provides, a comfortable & aesthetically attractive collaboration Design is just a dialogue, its an on going conversation with our clients that goes beyond the  fundamentals of space planning & budget. Its touches on passion, life style & heart. We want to make informed decisions that lead to inspired results. which our clients expected. This interactive approach is the only way, we know that how to create an interior that is right for our client according to their needs. .                                                                          

3. Urban Designs & Development:

Our Urban Design Services provide advice and guidelines on many Municipal planning issues, such as land severance applications, varying zoning by-laws, by-law changes, amendments to the official plans, advice to ensure compliance with Planning Ordinances.             


4. Turnkey based projects With architecture, interiors, structures, landscape & final execution project in one go.
5.Valuation of immovable properties